Greg D'Angelo - Owner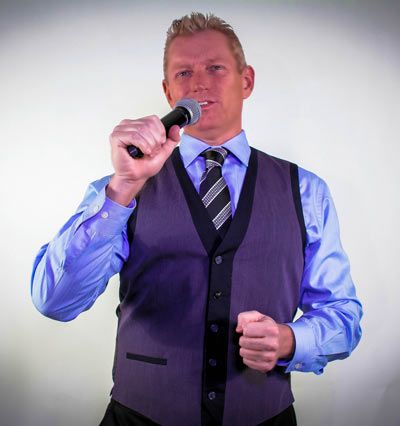 DJ Greggy D has carved out a successful career as a radio personality, remixer, television show host and for the last 18 years as a sought out nightclub DJ.
Greggy D has been spinning all over the west coast from LA, San Fran, Phoenix and Las Vegas since the early 90's. He has always loved music and creating dating back to his first job in radio in Hollywood, CA with American Top 40. Later Greg became Music Director of Kiss FM Phoenix where he was also the mixshow coordinator and the "Live From The Club" DJ every Friday and Saturday nights on 104.7 KZZP.
Along with having the privilege of opening some of Arizona's hottest nightclubs in Cajun House and Barcelona as their resident DJ, Greg has also had his own nationwide TV Dance show that use to air Saturday nights on the E! Channel with "Club TV USA". Greg was the co-host and DJ along with executive producer. The job allowed Greg to showcase his talents in nightclubs around the country.
Another one of Greg's passions is the art of Re-mixing. Greg has been commissioned to do label remixes for Universal (UMG) and later started his own remix label entitled "Party Bangaz". DJ's across the globe seek out the Party Bangaz remixes each month to play in nightclubs, on radio and at special events everywhere.
Always ready for his next challenge, Greg still enjoys returning to his roots most of all. DJ'ing is and will always be his ultimate adrenaline rush. With Greg and Kip in the booth together you can guarantee your crowd will be treated to a "Party"!
Kip Kelly - Entertainment Director / DJ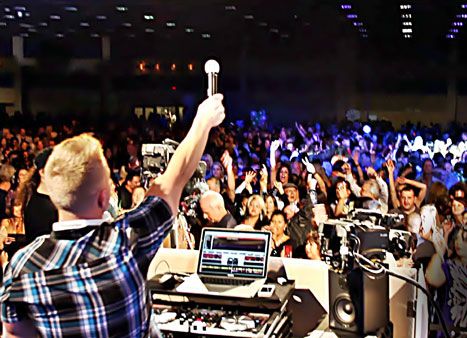 Kip began entertaining crowds as an 18 year old "flair" bartender competing in competitions and entertaining for some of the biggest crowds in Phoenix.
He slowly made the transition from behind the bar into the DJ Booth and eventually the full time job of "entertainment director" in the nightclub world where he planned, promoted, hosted, MC'd, and DJ'd major events ranging from Fashion shows and award ceremonies all the way down to throwing some of the biggest nightclub parties in the Phoenix area.
He moved to Las Vegas in 2011 where he joined forces with Greg to help build the "BEST" entertainment company in Las Vegas.
As entertainment director for Elegant Entertainment he has full knowledge of the extensive services we have to offer and is directly involved in any event we help to produce
Paul Conceio - DJ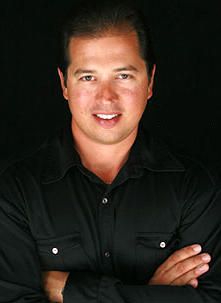 Originally from Scottsdale, Arizona, Paul was born to entertain! Since he was a child, his passion has been music and entertainment.
He began studying music at the age of 15 taking on the piano as his instrument of choice. Throughout the years, he performed as a singer/piano player at a variety of clubs, casinos and events,and by the age of 21, he decided to branch out into the DJ world, learning the ropes from some of the best.He has performed at hundreds of weddings, parties and bar mitzvah's at Hotel/Country Clubs throughout the west coast.
In addition to being a well-rounded entertainer, the time came when he decided to add more facets to his career. So, he decided to go back to school and get a degree. He chose broadcasting. As a child he had a passion for news, especially weather. In 1996 he landed at KYMA-TV NBC in Yuma, Arizona as the weather anchor for the evening newscast. Even though it was very gratifying to achieve this level of success, performing was still his passion.
Paul relocated to Phoenix and started his own entertainment company. He found that the tools he learned working in TV helped him even more, especially for the emceeing aspect of performing. As the business continued to grow, he decided to expand his talents out to sea by performing as a DJ and piano man for Royal Caribbean Cruise Lines, wile there he met his soon to be wife. His wife got a job offer, with an art gallery in Las Vegas. It was then, that they relocated to Las Vegas where they have been happily calling their home for the last 5 years.